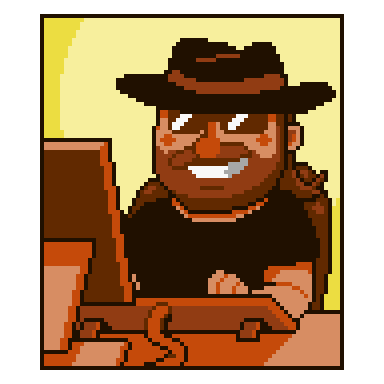 Bio: Grew in the 90's with a Mega Drive/Genesis and a 386. Wanted to make videogames since he was 12. Plays in a band.
Jobs: Programming, gameplay design, music
First game: King's Quest V
Favorite games: Europa Universalis IV, Planescape: Torment, Warcraft 3/DotA, Heroes of Might & Magic II and IV, Golden Axe
Other interests: Tech gadgets, music, cooking



Bio: Born with a NES in his hands. Drawing since he was 5. Pixel art lover.
Jobs: Game art and assets, graphic design, sound effects.
First game: Super Mario Bros. (NES)
Favorite games: Super Metroid, Super Mario 64, Half-Life 2, The Binding of Isaac, Overwatch.
Other interests: Music, painting miniatures, films and raising Metroids for fun.